Our First Video Report & Arrivals!
03 September 2013
It's the Official Day One of our Miss World coverage and our first major day of arrivals has taken place!
After meeting our early bird arrivals yesterday, we welcomed many more hopefuls from across the globe to join us in Bali to begin the month long Miss World Festival. The Nirwana Bali Resort opened its arms and our contestants have been getting to know one another and meeting for the first time our reporters who will document their journey through the contest.
Gwendoline Ruais and Jennifer Reoch (Philippines & Scotland 2011) return to the Miss World camp, this time they will be holding the microphone as they spend time with the contestants and let you get to know all about them,
Today we bring you the full extended access of our Exclusive Coverage, where we meet our presenters, get to know a little bit about some of our contestants, and meet the Director of the Final Show and see our first Contestant Profile Shoot!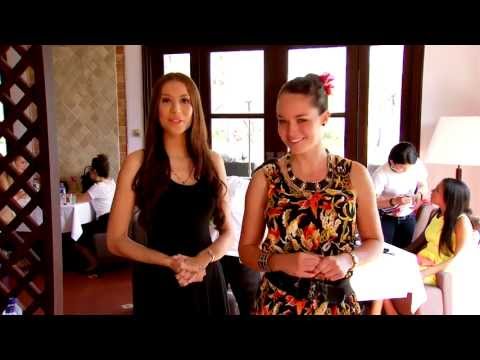 To continue on this journey, simply download the Miss World App!
But don't worry, if you are unable to get the app, we will still be uploading little snippets onto our YouTube Channel
You can also VOTE for your favourite contestant on the App, recieving TWO FREE VOTES when you download! The winner of this vote will be declared the People's Champion, and will automatically get through to the Final Stages at the Miss World Final on the 28th of September!