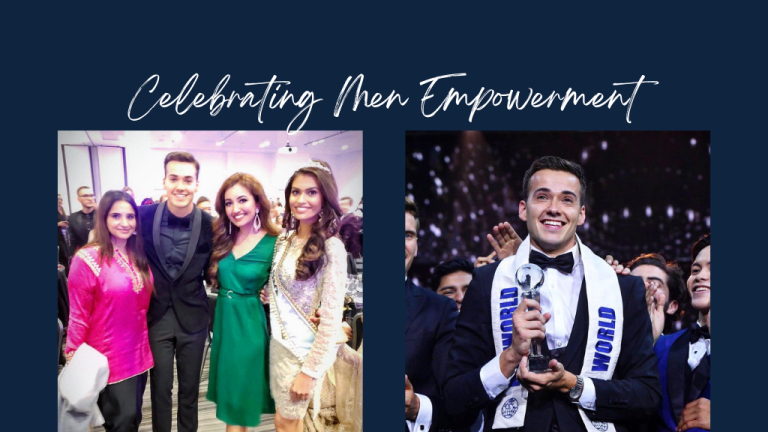 Celebrating Men Empowerment with Mr. World Jack Heslewood
I want to make sure our men feel appreciated, valued and celebrated, as we continue to celebrate our women. Today I want to celebrate Jack Heslewood our Mr. World who treats everyone with the purest form of respect. In a world full of changing trends, Jack is a timeless classic and a true gentleman. 💫
Jack is talented, brilliant, and genuinely kind. He is a rocket scientist, a drummer, a 'genius' with an IQ of 181 (21 points higher than the average of 160), trilingual, an aerospace engineer graduate from Kingston, a master's student at Stanford and a role model for STEM education. Jack competed with 99 other contestants FROM ALL OVER THE WORLD to win the title of MR. WORLD in a three-week-long festival in The Philippines.
Miss World organization started Mr. World to empower young men around the world to share their stories, talents, and BWAP service projects!
I love that we talk about women empowerment, but we also need to talk about men empowerment. I believe empowerment begins with childhood. We need to strengthen our kid's hearts with confidence, love, and dreams, so our children can lead purpose driven lives and overcome hurdles.
Also pictured here is our Incredible Team India, Suman, and Queen Natty Ji. Your leadership, changes lives and changes the course of history. You look for potential in a person in place of looking for flaws. You spread cheerfulness and radiate light into every room you not talk in but also walk-in. Suman, I adore you sister and incredibly proud of your kind heart, life story, BWAP work, and humility. Thank you both for making me feel loved. I love you with all my heart & pacemaker. 😉