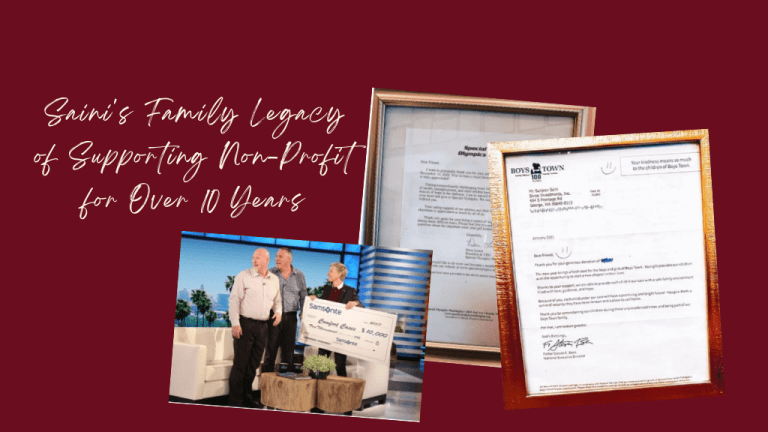 Supporting the Special Olympics Washington, Comfort Cases for Foster Children, and Boys Town Charity
Helping Foster Children, through Comfort Cases, an Incredible Organization Recognized by Ellen.
Lovingly donated 30 pouches and school bags for Miss Teen America fundraiser. We have gone back and forth this year, and I'm so lucky I got to know Rachel's and CASE's team and supporters, over zoom calls.

Comfort Cases believe in a compassionate community that cares for the most vulnerable among us. CC provides children to young adults entering the foster care system, with a bag filled with essential needs as well as comfort items.

Rob and Reece Scheer, who started CASE, was featured on The Ellen Show, where the segment got 4.5 million views and they raised a total of $50,000.
10+ Years of Family Service to the Special Olympics Washington
Since 2010, my family has been serving the Special Olympics Washington. I was in middle school and remember going to volunteer with my mom.
Through programming in sports, inclusive health, education and community building, Special Olympics is changing the lives of people with intellectual disabilities.
Special Olympics removes barriers and stigmas that people with intellectual disabilities face, so that they can share their gifts and talents with their communities.
More than 19,500 participants take part in Special Olympics Washington activities. Worldwide, more than 5.7 million athletes compete in Special Olympics programs in 200 countries and jurisdictions.
Boys Town charity has been offering healing and hope for our children for over 100 years. My family is blessed to serve them and do our modest part.
Boys Town was founded in 1917 as a boys orphanage, by Father Flanagan in Nebraska. It has grown over the years, providing care to boys, girls and families across the country. There are nine sites across the United States
Boys Town's programs range from preventive services in the home to restrictive out-of-home placements for children with severe behavioral and mental health disorders. Other programs include: school educational programs, in-home family counseling services, traditional and treatment foster care, short- and long-term family style residential programs and specialized group homes.
Boys Town also focuses attention on the medical needs of children in their programs. The organization owns and operates two specialized hospitals and 11 pediatric clinics. The hospital program also conducts research and specializes in childhood deafness, visual impairment, and related communication disorders