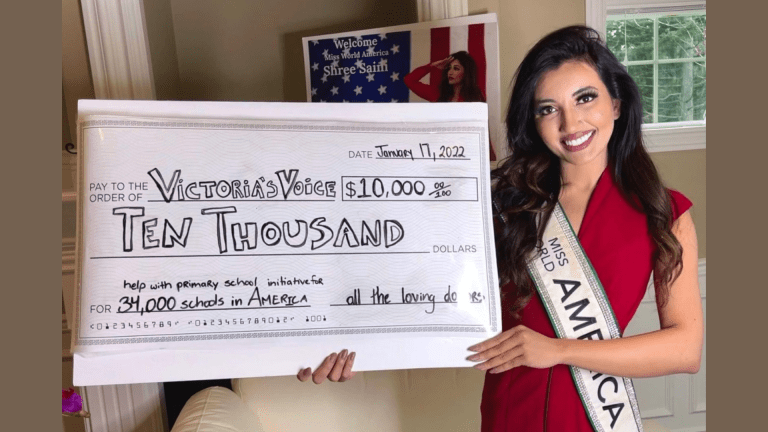 $10,000 raised for treatment and legislation change.
For 4 years, I have been serving as the National Ambassador for Victoria's Voice foundation. This foundation is named after Victoria Siegel, who tragically passed away from overdose.

For months, I helped RAISE FUNDS for treatment and legislation change. I did this by consistently contacting friends, and community members. In the end, I successfully raised $10,000. yes yes!


To bring AWARENESS on addiction-prevention and healthy lifestyle implementation, I distributed 200 books named "Victoria's Voice". This book has journal entries written by Victoria, paired with helpful medical advice.

To bring people TOGETHER, I have flown to Vegas for several years to help with Victoria's Voice foundation. I was in charge of filling donation tables and selling tickets for their Galas.
Victoria's parents David and Jackie Siegel have vowed to do whatever it takes to save lives. I have greatly DEDICATED myself to service and I hope these examples, encourage you to take actions towards building a stronger world community.