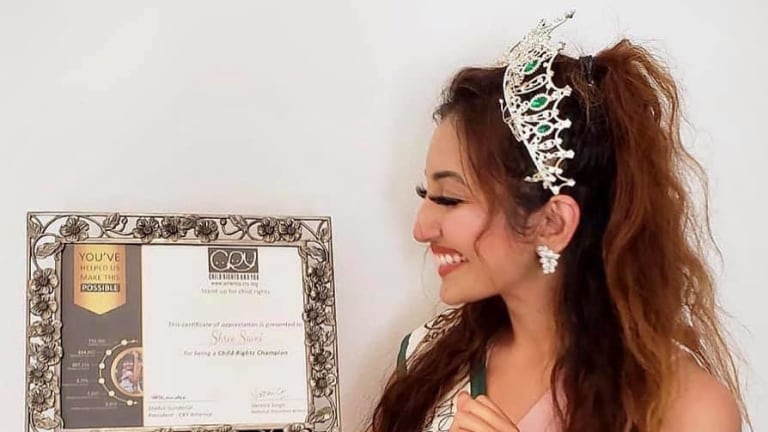 A "Child Rights Champion" Awardee for Utmost Dedication to Fight for the Rights of the Children Worldwide
Child's Right and You honored me with the "Child Rights Champion" award for my humble service work and funds raised for our children.
Take this pledge with me: "Before anything else, I am a human being. As are these little children. The rights I enjoy are theirs too. They have a right to a home and family, education, healthcare, playtime and protection from being exploited. Most of all, they have the right to be children.

And so, I pledge to do whatever I can, in my own way, to fight for their right to have a childhood. With my skills, with my resources, with my heart, I will fight for them because I can, and they can't."
CRY America has impacted the lives of 695,077 children living across 3,676 villages and slums through support to 73 Projects in India and USA.
Thank you so very much, especially Paresh Mundade ji for inspiring my family to join CRY America and CRY India few years ago. Because of your leadership, difference has been made.
Thank you to all who donate and help our world family and you too can donate at america.cry.org.