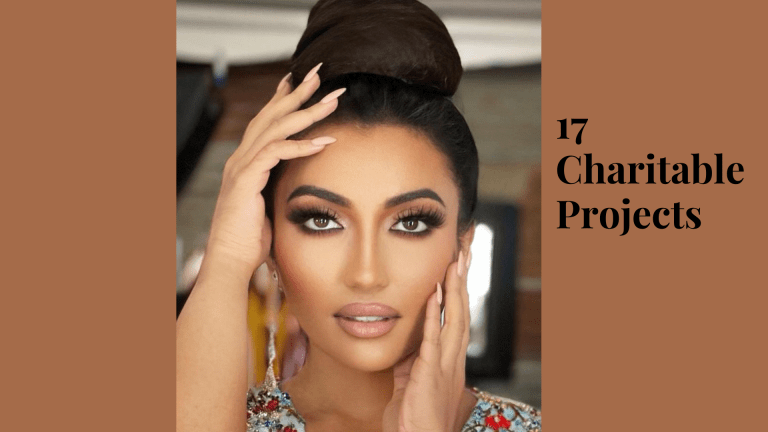 17 More Charitable Projects across the United States!
1. AMERICAN HEART ASSOCIATION
I am a heart patient with a complete heart block. As I am writing this today, my 44 years old uncle is in ICU because he had a heart attack this last Saturday January 29th, 2022.
My uncle is still in a coma because the attack was so massive that all of his organs went into shock stage. He is still on life support. Heart disease is the number one killer globally, killing more lives than all forms of cancers combined. Since age 12, every two months, I have a cardiologist visit. I also have a Medtronic heart monitor at home to test my Pacemaker. I will get 8 more heart surgeries to keep myself alive.
Health charities cure diseases, treat and support our sick and disabled, seek improvements in medical treatments, and promote public understanding and awareness of particular health risks, diseases and disabilities.
Heart disease starts at a young age, I got my first surgery at age 12, my uncle is only 44 years old. Please do your part to save lives and bring awareness about early heart health checkups.
2. HABITAT FOR HUMANITY
Our family's Habitat for humanity card states - Partner Since 2011 - It is a great feeling to be with Habitat For Humanity for more than 11 years. My mom started this work when my brother Shahrose and I were very young, I still remember travelling with mom to Seattle for some construction volunteer work.
3. TOYS FOR TOTS
In 2005, when we lived close to Spokane Washington, mom always had us pick up "Gifts Needed tags" from the "Tree of Sharing" after picking our tags, we went to buy items written on those tags. As a child buying toys for other children was a very happy task for me.
Years later now, we have moved away from Spokane so now I am associated with Toys for Tots. In 1947 Mr. William Hendricks, a Major in the USMCR was asked by his wife Diane to donate some toys (including ones she had made herself) to an organization that gave out toys to needy children. However, his research found that no such organization existed, and he resolved to start one himself. He led a toy collection in the Los Angeles area with several family and friends that eventually amassed some 5,000 toys. This pilot program proved so successful that the Marine Corps adopted it as an official campaign the following year, and Hendricks helped make it even more of a success by using his contacts through Warner Bros. to persuade many celebrities to support the charity. Please consider donating at www.toysfortots.org
4. KHALSA GURMAT CENTER
My aunty Ranjit ji connected me with the Khalsa Gurmat Center. I have spent days here shooting my BWAP video. I am so grateful to be a part of this incredible institution. KGC is an independent community based non-profit organization focused on education, empowerment and civic engagement for kids and community members. To fulfill that mission the center has established an enrichment school for kids; conducted healthcare, parenting, legal clinics; and created collaborative partnerships with different government and non-profit community organizations.
5. GEORGE COMMUNITY CENTER
This is my favorite place. For many years, my family lived right across the street from our George Community Center. We could see all community events from our living room window. George Community Center places a very high value on volunteerism, and on the promotion and encouragement of creative cultural enrichment; we aim for the outcome of a tangible sense of continuity of traditional small-town community life. We are happy when we hear residents say, "I like this town!" and when young people who have grown up here, return to enjoy our events and activities. We still remain a part of our center and serve our little town wholeheartedly. Your donation helps us maintain our facility, few years ago, we got the massive roof repair project done because of generous community support. https://www.georgecommunityhall.com/donate/
6. THORP HISTORIC PRESERVATION SOCIETY
Mr. DANIEL LEAVITT is our enthusiastic community leader who reached out to me and asked me to assist him. Mr. Leavitt's work keeps our Thorp WA heritage and history alive. Together, we have been serving our Thorp Historic Preservation Society. Please visit this historic monument during your trip to Washington state. Our town and our mill has an old world charm. Thorp is a historic town in Kittitas County.
7. "THE GEORGETTES" VOLUNTEER GROUP
A group of our very passionate community members right here in our town George, Washington. We plant trees. We make the World's largest Cherry Pie on July 4th. We serve our community of George WA all throughout the year. I provided warm cookies for all of our volunteers last week. My small business provided free gas / food coupons for our volunteers as an appreciation gift for them.
8. AMERICAN CANCER SOCIETY
My grandfather in India was diagnosed with cancer in 2020. No one ever expected my grandpa to have cancer as he is a very disciplined person with great focus on a healthy lifestyle, but Cancer is such an unpredictable disease. Every time I visit India, going for morning walks is my regimented routine with my grandpa. Grandpa inspires my grandma, my mom and my uncle to join us. Despite his holistic way of life, he still got cancer. Let's do our part to eradicate cancer from our world. My Grandpa is taking his ongoing cancer treatment.
9. SPECIAL OLYMPICS
My biggest cheerleader Carla Richards has a special child Cody. We have seen Cody thrive because Mrs. Richards keeps him deeply involved in all community-based events. Mom and I have been serving the Special Olympics since 2018. We met the leadership of the Special Olympics at an event in Olympia and we were moved by their mission. The Special Olympics is a catalyst for inclusion! Special Olympics Washington is the leader in sports, inclusive health, and community building, empowering children and adults with intellectual disabilities to be valued on and off the playing field. They are my neighbors, right here in my state. Their Mailing Address is 2815 Second Avenue Suite 370 Seattle, WA 98121. I implore you to mail your donations to them and bring joy to our special kids.
10. SUSAN G. KOMEN CANCER FOUNDATION
Komen has been dear to my heart because I lost one of my mentors /coaches to cancer a few years ago. My coach lived in Grant county and served on many boards but was taken away too soon. I stay in touch with her children, my parents have provided a stable job to my coach's daughter. I request you to please donate to the Susan B Komen foundation. My mom's childhood friend, Anu aunty also lost her mom very early to breast cancer. Mom had painted a big pink Vase in our yard to honor Anu Aunt's mom. We still have the Pink Vase in our yard.
11. SERVE QUINCY VALLEY
This is our Church in Quincy Valley. We have been a part of many grant county and Kittitas county Churches; a Church is a place for fellowship – support – encouraging others and Being Love in action. Being raised in a church and faith filled family is such a privilege – I also had the honor to have faith-based education in Moses Lake Christian Academy. I encourage you all to Please follow your faith according to your beliefs and do your part to uplift your community.
12. SEATTLE CHILDREN'S HOSPITAL
Hope. Care. Cure. These three simple words capture what Seattle Children's hospital does. That's because at Seattle Children's, compassionate care, breakthrough research and generous donors come together every day for children who need us. I am honored to do my small part in this great mission. Our family friend works at the ICU in Seattle children's hospital, few months ago, he gifted me with a jacket that says Seattle Children's on it. Recently during a family dinner, he told us that Seattle Children is the most advanced health care in NW USA that serves 5 adjoining states. Let's support them. https://www.seattlechildrens.org/
13. WOUNDED WARRIORS
More than 52,000 servicemen and women physically injured in recent military conflicts. 500,000 living with invisible wounds, from depression to post-traumatic stress disorder. 320,000 experiencing debilitating brain trauma. Our Wounded Warriors protect us, will you lend a helping hand? https://www.woundedwarriorproject.org/ The biggest casualty is being forgotten. President Obama has been associated with the Wounded Warriors project.
14. ALL GOD'S CHILDREN
8 million children are currently living in institutions all around the world. These children need loving homes. I encourage you to open your homes for these kids. If adoption is not possible, please virtually adopt these kids and donate: https://allgodschildren.org/. I do my part virtually for now, I plan to adopt children in future.
15. ALZHEIMER'S DISEASE RESEARCH FOUNDATION
My great grandma died with memory loss; her memory loss was caused by the side effects of several medications used to treat other conditions. She would ask similar questions to my mom and completely forget about my uncle's existence; grandmother asked about my uncle or screamed his name many times during the day. This experience was very painful for our family. A few years ago, I also read a book "Top Five Regrets of the Dying": A Life Transformed by the Dearly Departing. The author talks about patients with memory loss. I felt compelled to do my little part for the betterment of research on Alzheimer's. CEO Stacy Pagos Haller has significantly expanded the Alzheimer's foundation's support for research on Alzheimer disease. Under her tenure, the Maryland-based nonprofit has nearly tripled its financial commitment to innovative and high-risk research. Please learn about them and support them: https://www.brightfocus.org/alzheimers
16. MERCY SHIPS
Mercy Ships follows the 2,000-year-old model of Jesus, bringing hope and healing to the world's forgotten poor. This year Mercy Ships take the helm of our newest ship, the Global Mercy®, to further our life-changing mission around the world. As the world's first purpose-built civilian hospital ship, it will embark with more volunteer doctors and nurses to bring 6 state-of-the-art operating rooms and more than 200 additional hospital beds to the developing world. Donate by phone: 1 800-772-7447 or please go to their website: https://www.mercyships.org/
17. DOCTORS WITHOUT BORDERS
Doctors Without Borders/Médecins Sans Frontières (MSF) is committed to upholding diversity, equity, and inclusion across our global movement. All of us should come forward to serve them in their mission to provide healthcare to everyone. They serve the most remote parts of our world; they go to patients who do not have advanced healthcare in their isolated towns or ports. Would you like to learn more about them https://www.doctorswithoutborders.org/ Only 1% of all funds raised go to management.