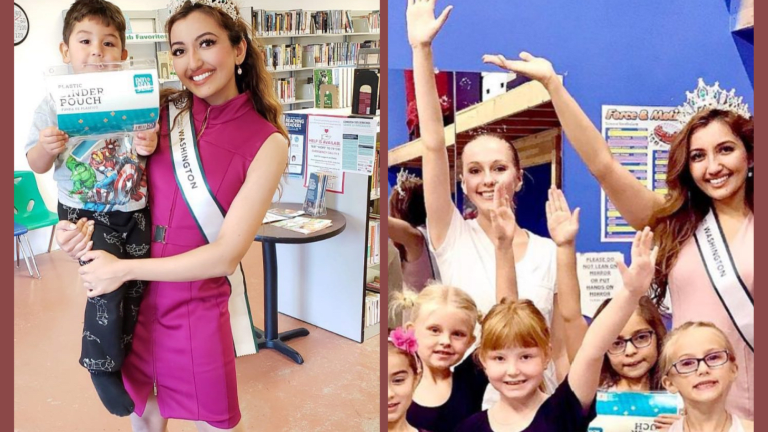 The True Essence of Education and Serving Others with Love
Serving others and inspiring others is a responsibility for me.
Serving others and inspiring others is a responsibility for me. I do not consider this to be a choice.
The way we speak, the way we behave, the way we live our lives that is our message to others. It is our duty that we shine with enthusiasm and serve others with Love.
That is Beauty With A Purpose for me! 💕
True education is not about acquiring degrees but about developing a FINE CHARACTER.
A character that nurtures relationships, inspires, uplifts and gives kindness even when given unkind treatment.
Hate is so easy; Love takes Real Courage. 💕
The very best part of competing for Miss World America as your Miss World Washington State, is serving many Beauty with a Purpose projects: heart health, emotional health education, etc.
Every year Miss World contestants are asked to be of service to a project that helps the people in their community. "Beauty with A Purpose" project of Miss World has helped fundraise $300 million dollars for humanitarian projects. 🙏🏻
During school days and every summer, I went to the library with my brother and my mom. We are immensely lucky to have the resources like our public libraries. I hope all of us make reading an essential part of our lives. 📖
Right after my college graduation, I utilized my graduation gifts money to inspire summer reading among kids of Grant county Washington. I purchased 32 school bags for the children of George, WA, the joy and excitement of on kid's faces was such a fulfilling experience for me. Today I took warm freshly baked cookies 🍪 for all kids and beautiful pencil pouches. 🧒
Thank you so very much Mrs. Itzel Valle for inviting me to spend the evening with your library staff, parents, volunteers, journalists and children of Grant county.